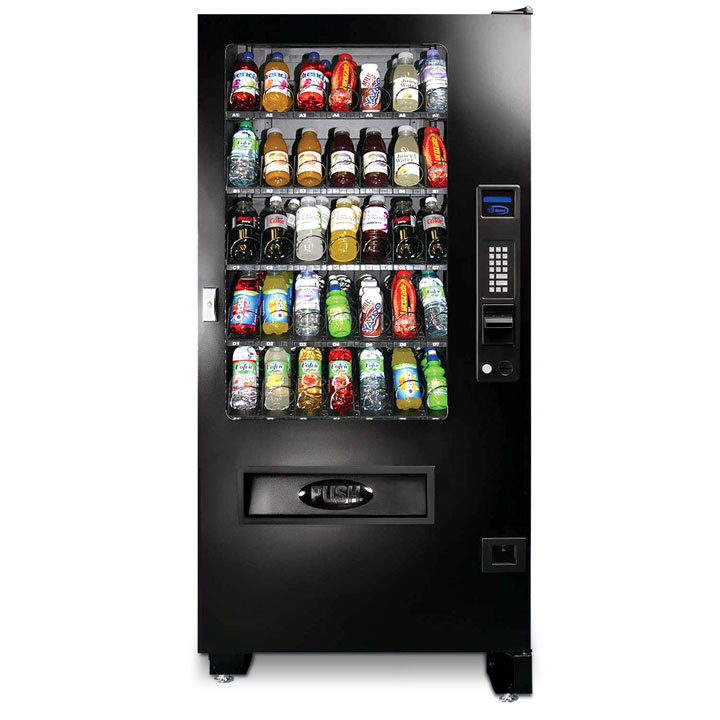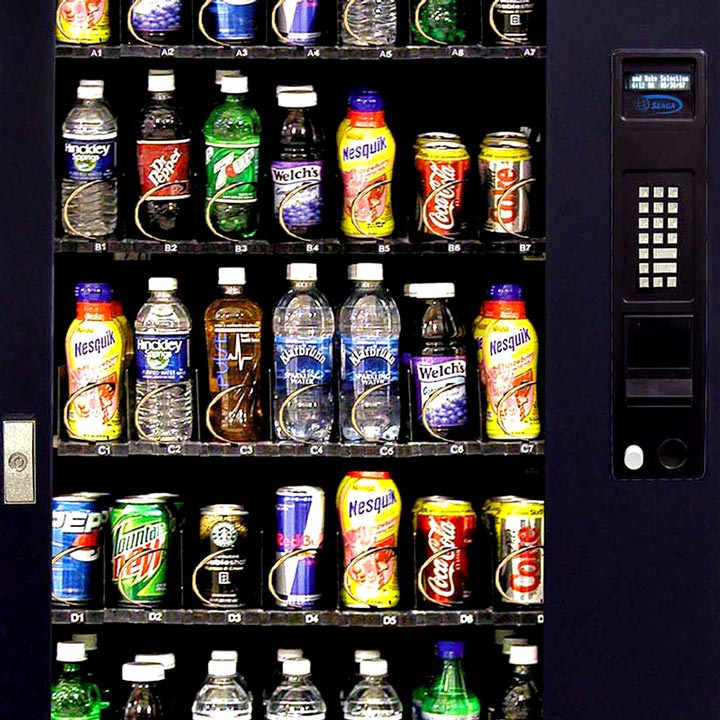 Seaga SP735R
4 Wide Cold Beverage Vending Machine
Versatile cold beverage vending with over 200 products for sale.
Seaga SP735R 4 Wide Cold Beverage Vending Machine
Expanding the variety of products showcased by the brilliant LED lighting found standard in the SP735R, the 4-wide beverage model has standard accommodation for 35 cold drink options in bottle or can form with a maximum selection of 42. In total, model SP735R has a capacity of 210 products in stadard configuration.
With a great variety of offerings and the stunning point of sale display on the SP735R is "certain to attract more attention and sales in any location". It's capacity will ensure more satisfaction from even the most demanding locations and less service trips for the machine operator.
Fantastic range of varying selections and sales choices.
Standard selection of 35 cold bottles or cans.
Maximum selection of up to 42 items.
Over-sized product bin for larger products.
Standard capacity Total: 210.
Dual coils are standard.
Sturdy, hard-wearing all steel design.
Excellent point of sale display is certain to attract more attention and sales in any location.
Energy efficient, bright LED lighting lasts up to 50,000 hours, displaying your items brilliantly.
Option: Custom coil configurations available.
Selections
Standard drink selection
35
Maximum drink selection
42
Standard Capacity
Total: 210
Details
Pricing
Easy-Change Scroll Pricing
Lighting
Energy efficient LED lighting system standard
Customer Display
20 character, 2-line programmable
Specifications
Dimensions (w x h x d)
890 x 1840 x 930 mm
Weight
327 Kg
---
Related Products