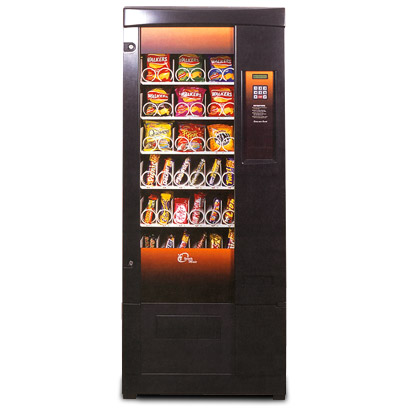 Snackmate
Snackmate with Encore Auto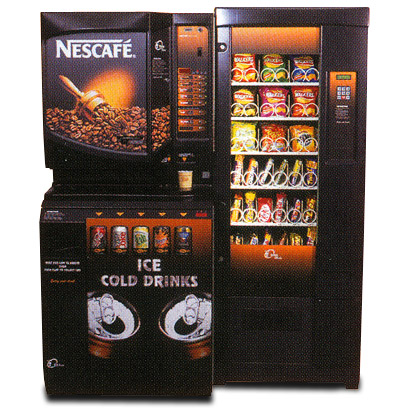 Snackmate with Refresh 700 and Icebreak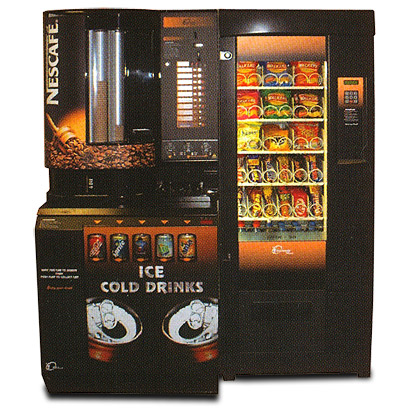 Snackmate with 1066 auto and Icebreak
Snackmate
Snack and Food Vending Machine
Versatile Snack and Food vending.
A 27 selection snack and food vending machine.
Optional 6 bottle module.
Snackmate Snack and Food Vending Machine
The SnackMate is a reliable, high capacity highly flexible snack and confectionery vending machine designed to accommodate individual clients requirements.
Featuring attractive styling it performs extremely well as a stand alone machine or can be used in conjunction with a range of Darenth hot and cold drink vending machines.
Optional bottle module allows additional 6 selections - 36 bottle capacity.
6 trays - maximum 27 selections.
3 x 3 Crisps tray - 9 items, 27 products per tray.
3 x 6 Confectionery trays - 14 items, 84 products per tray.
Total capacity 333 items.
Shock absorbent padded dispense area.
Maximum capacity - (1 x crisp, 6 x confectionery) = 531 products.
Shock absorbent padded dispense area.
Simple individual price setting.
Programmable temperature control.
Cashless, Slave, coin operated and change-giver options.
The perfect partner for a Darenth drinks machine to provide a complete refreshment solution.
Automatic defrost.
Easy fill tray system to reduce product jam.
Option: Bottle module - Additional 6 selections - 36 bottle capacity.
The machine is designed to complement several Darenth beverage machines, and in this format operates as a slave to the host machine thereby utilising the same payment system.
Alternatively, the machine is equally as capable of operating in a stand alone format and can be fitted with a choice of coin validators (accepting all coins plus token) or equipped with a full change-giving facility .
Compatible machines include:
Combatible with a range of Darenth machines.
i-Key cashless payment system.
Selections
6 trays
Maximum 27 selections
Optional bottle module
6 selections, 36 capacity
Maximum Capacity
Total: 531 products
Standard Configuration Capacity
Total: 333 products
Specifications
Dimensions (w x h x d)
720 x 1830 x 830 mm
Weight
170 Kg
---
Related Products