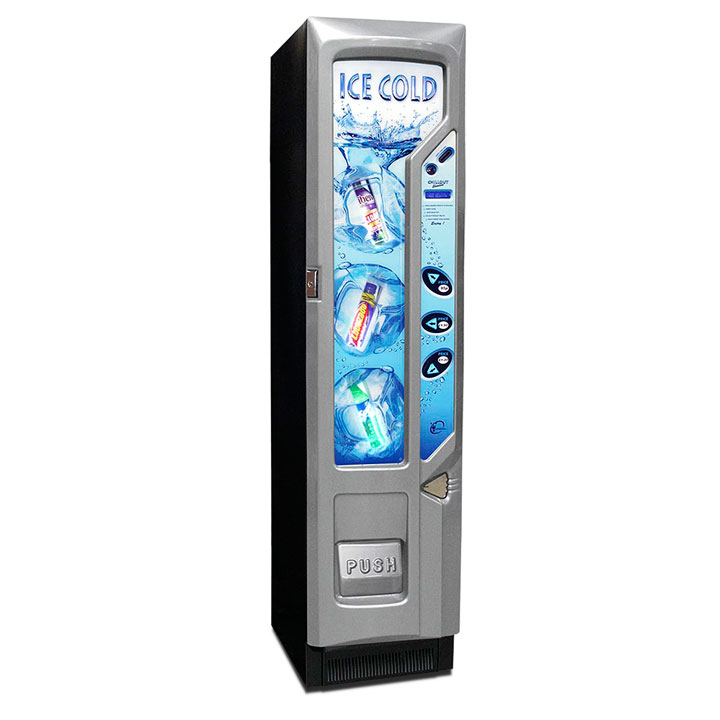 Chillout in silver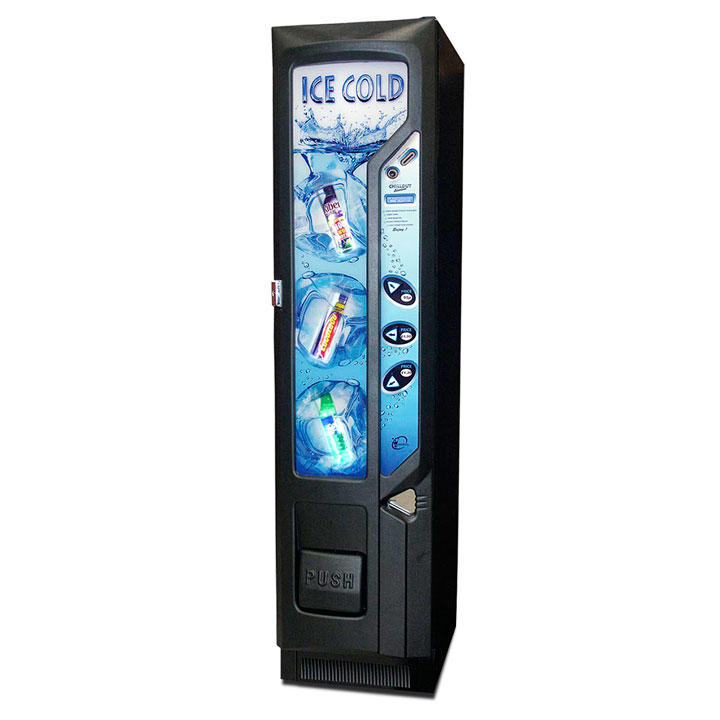 Chillout in black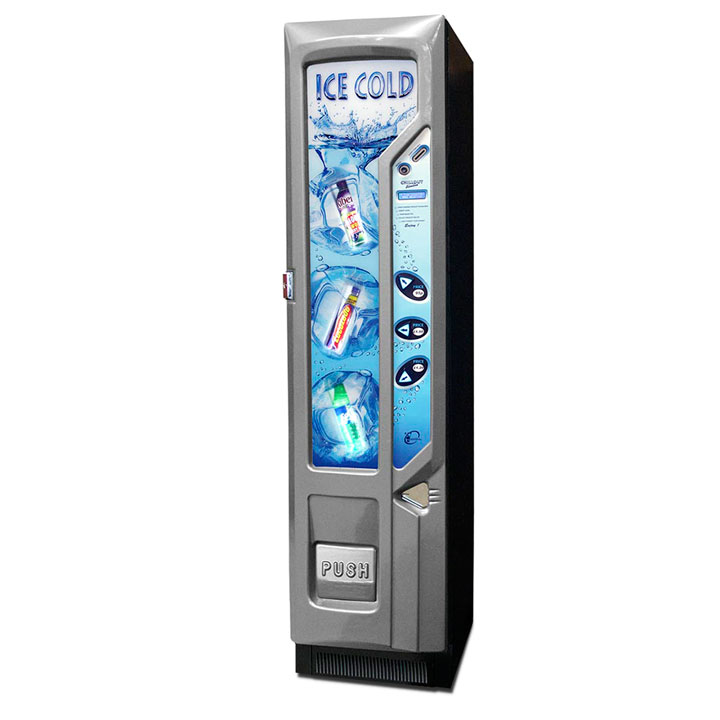 Chillout in silver
Chillout
Chilled Can and Bottle Dispenser
A 3 choice can or bottle vending machine
Chillout Can and Bottle Dispenser
The ChillOut is a great solution for supplying refreshing cans or bottles from a machine with a very small footprint. This versatile machine can be combined with other Darenth vending machines for a total refreshment solution.
The Chillout will look great in all office spaces, retail, leisure and commercial, and provides an ice cold refreshment solution of huge capacity yet incredibly small size.
Compatible with an enormous range of canned and PET bottle products, the Chillout is truly the next generation of dispensers.
3 x 330ml cans - 90 per selection - Total 270 cans
3 x 250ml cans - 96 per selection - Total 288 cans
PET bottles - Between 100 and 270 bottles total (dependant on height)
Free vend override switch
Actual products are presented in display windows for maximum appeal
Available for either slave or stand-alone unit
Can be fitted with a full electronic coin mechanism or:
When used as a slave, the coin mechanism on the host machine is used to operate the ChillOutWhen used as a slave, the coin mechanism on the host machine is used to operate the ChillOut
Available as either free vend machine or with full electronic coin mechanism which accepts all coins and tokens or with full change-giver
Insulated and refrigerated cabinet
Electronically programmable temperature control
Option: Available in Metallic Silver, Textured Black and Limited Edition Carbon Fibre effect colour options
Compatible machines
Can be combined with the other Darenth vending machines for a total refreshment solution. Please call for full details
Capacity
330ml
Approx 270 cans total – 90 per selection
330ml
Approx 270 cans total – 90 per selection
250ml
Approx 288 cans total – 96 per selection
PET
Between 100 and 270 bottles (dependant on bottle height)
Specifications
Dimensions (w x h x d)
450 x 1850 x 745mm (Including space for ventilation)
Machine
140 Kg
---
Related Products