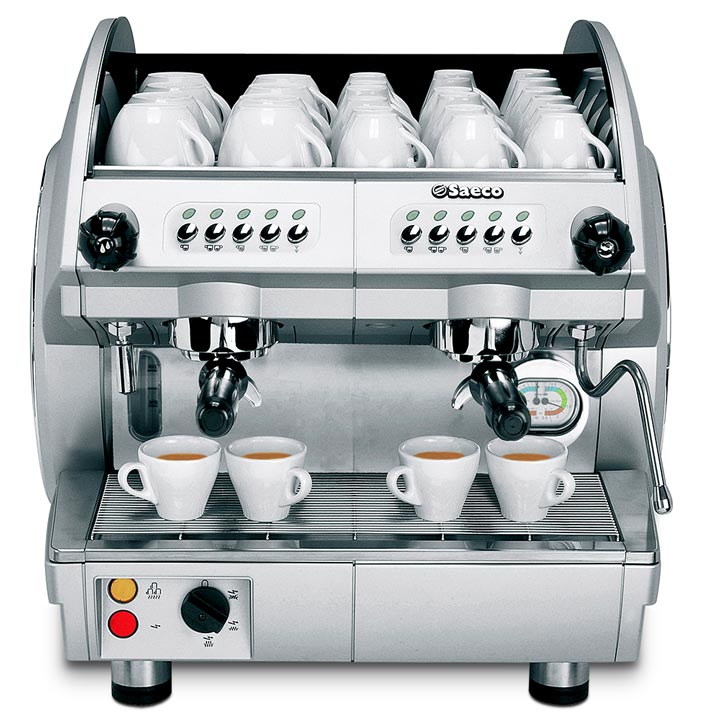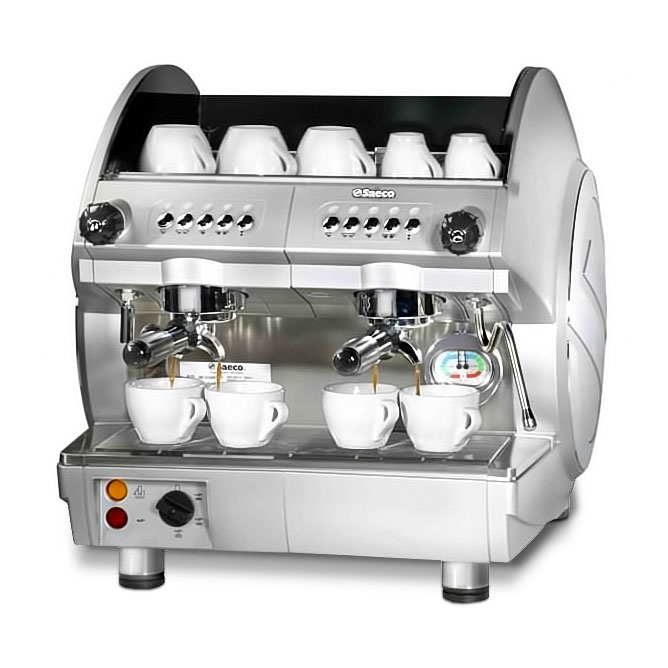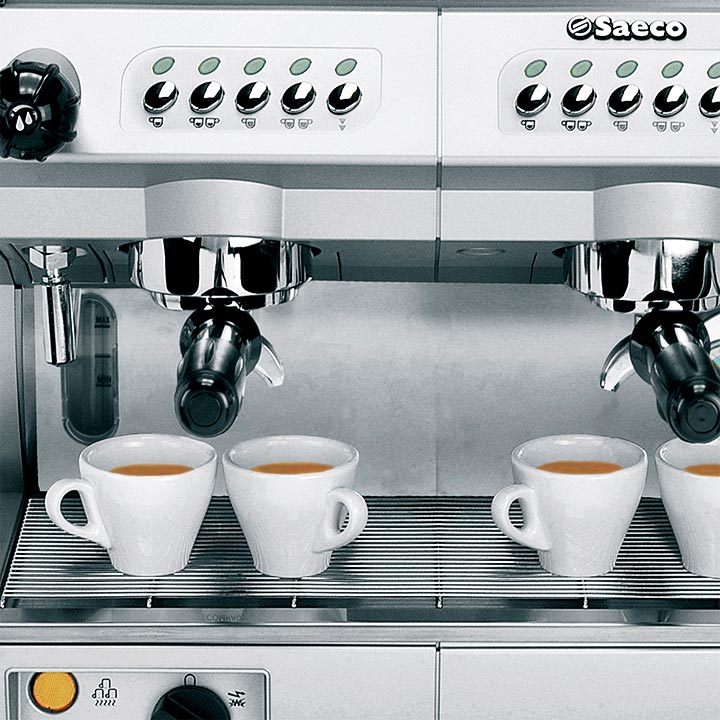 Aroma Compact SE 200
Professional Barista Espresso Machine
The Aroma Compact SE 200 has the same advanced technology of the Aroma Line transferred into a more compact housing, delivering professional performance while occupying only a small amount of space. The SE 200 is equipped with 10 choices, electronic pre-brewing and electronically adjustable servings.
Aroma Compact SE 200 Professional Barista Espresso Machine
This compact Aroma professional machine is perfect for small spaces but with the high technology of the Aroma range. Producing up to 300 cups of coffee an hour. This 2 group machine combines a hot water tap to a 4.9L capacity copper boiler and 10 coffee selections.
The brew group is pre heated using a heating element allowing the machine to keep the correct temperature whether brewing coffee or not, thus ensuring the first coffee of the day is served at the perfect temperature.
2 group
Electronic pre-brewing
Electronic adjustable servings
Hot water wand
Steam wand
Water boiler visual gauge
Boiler automatic filling
Main switch with 3 positions – full power, reduced power and energy saving mode for electric heating
Internal balanced motor pump
Autonomously pre-heated brewing group with adjustable temperature maintains the perfect temperature for any sort of coffee beans independent of how long the machine has not been used
Double pre-brewing system: mechanical only, or mechanical and electronic
Teflon-coated volumetric meter and cold nozzle with T.E.A.treatment to prevent lime scale
Accessories: Water softener
Structural specifications
Dimensions (w x h x d)
570 x 540 x 560 mm
Weight
48 kg
Framework material
Tropicalized steel
Housing material
ABS/stainless steel/painted steel
Electrical specifications
Power supply
230-240 V/50-60 Hz
Electric heating at maximum power
3200 W
Electric heating at reduced power
2200 W
Pre-warming cup surface (240V~)
110 W
Water specifications
Boiler capacity
4.9 ltr
Boiler material
Copper
Autonomously heated chrome-brass units
2
Stainless steel hot water wand
1
Water connection
3/8" (1-8 bar)
Other specifications
Number of selections
10
Steam production/hour
2.56 kg
Hot water production/hour
(150 cc cup) 120
Coffee preparations/hour
(30 cc cup in 25-30") 300
---
Related Products